The world-leading Spanish concentrating solar power (CSP) industry broke a new record last month after Spain's portfolio of solar thermal power plants met 3.23% of the nation's daily electricity consumption.
The 35 CSP plants in operation across in Spain reached a milestone this summer when they covered 3.23% of Spain's daily national electricity consumption on 15 July. Another milestone was also achieved on 11 July when 4.1% of electricity fed into the national grid came from these CSP plants.
"Spain is not only the world leader in installed concentrated solar thermal power, but also the world leader as technology supplier," says Protermosolar, the industry's flag bearer. "The CSP sector could be one of the most profitable for Spanish companies in the foreseen billionaire new global market, whenever new regulations don't put barriers to the companies as they have been announced in the upcoming energy reform the Spanish government is setting up."
The chart below shows electricity output in kWh from Spanish CSP plants on 15 July 2012.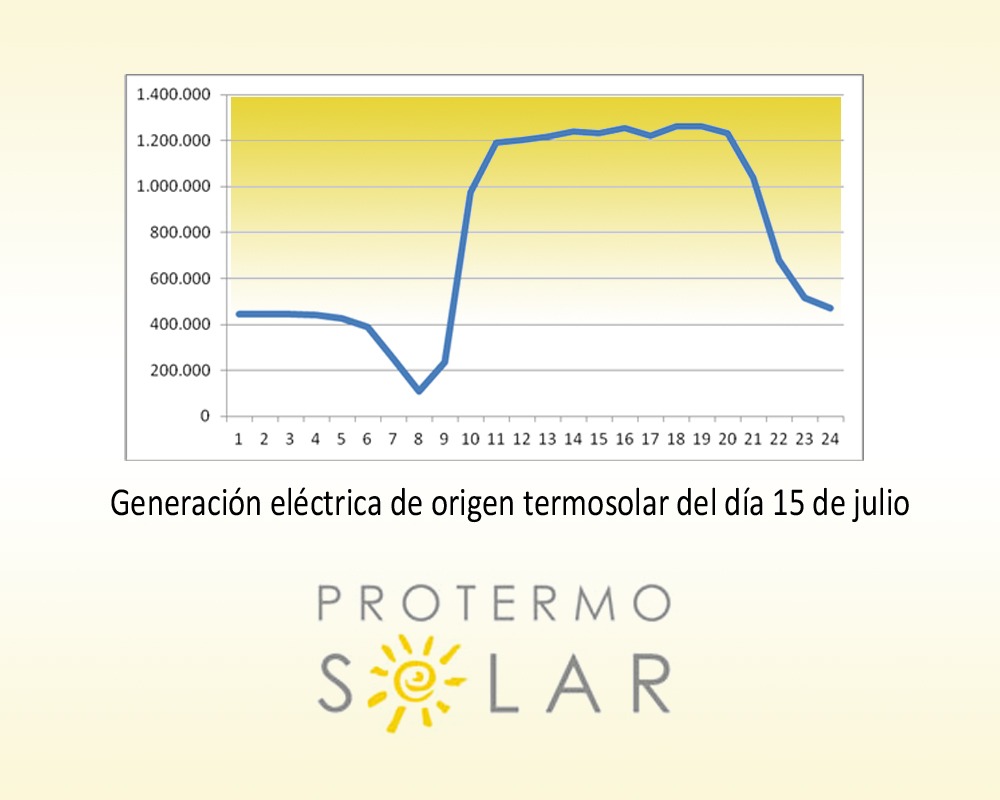 For additional information: