Cabeolica generates roughly 22 percent of the electricity consumed on the country's main islands, avoiding, on average, the production of approximately 55,000 tons of greenhouse gases per year, in addition to contributing toward reducing fuel importation needs. It has a total of four wind farm projects on the four islands of Santiago, São Vicente, Sal and Boa Vista.
Breeze is Greenbyte's industry-leading system to monitor, analyse, control and maintain wind farm farms which can be used on desktop PCs, in control rooms and via mobile devices. It enables the monitoring of wind farms and maintenance alarms in real time, enables analysis and comparison of operational and budget data and also the planning of activities such as maintenance tasks, downtime and site access.
Reports and data can be created and shared through Breeze's API (Application Programming Interface) - the Data Studio can be used to generate in-depth data analysis of performance trends and power curves. Flexible widgets can be used to build custom charts, tables and reports. These features help to save time by optimising timeflow, improve performance through the identification of poorly performing assets and allow proactivity in maintenance activities. 
"We found Breeze to be a very modern impressive system and very suitable for our needs" said Helder Andrade, Technical Manager at Cabeolica. " We are looking forward to using Breeze on a daily basis.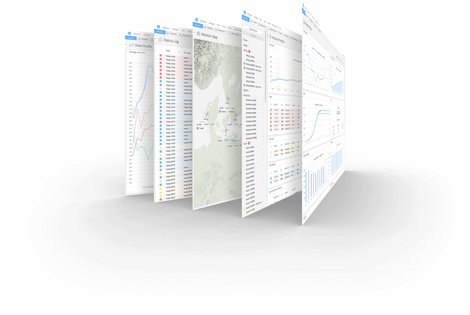 Jonas Corné, CEO at Greenbyte, added that Cabeolica are pioneers in wind energy in Cape Verde and are deservedly getting international recognition for their project. It is working towards making wind power the main alternative to fossil fuel energy in Cape Verde and in 2011 received an award for the best renewable energy project in Africa.
The Breeze wind management system enables power plants to be remotely connected to Greenbyte's software via on-site SCADA systems. This in turn creates a single powerful tool to monitor, analyse, plan and control diverse renewable energy portfolios of any size. Currently, over 8 GW of renewable energy across five continents and over 20 countries are monitored with Greenbyte software.
Image: Cabeolica
For additional information: